MLANN 2024 Speakers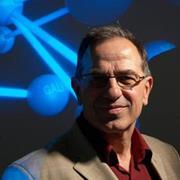 Keynote Speaker I
Prof. Nikola Kasabov, Auckland University of Technology, New Zealand (IEEE Life Fellow)
Professor Nikola Kasabov is Life Fellow of IEEE, Fellow of the Royal Society of New Zealand, Fellow of the INNS College of Fellows, DVF of the Royal Academy of Engineering UK. He is the Founding Director of the Knowledge Engineering and Discovery Research Institute (KEDRI), Auckland and Professor at the School of Engineering, Computing and Mathematical Sciences at Auckland University of Technology, New Zealand. He is also George Moore Chair Professor of Data Analytics at the University of Ulster UK, Honorary Professor at the Teesside University UK and the University of Auckland NZ, Visiting Professor at the Bulgarian Academy of Sciences. Kasabov is Past President of the Asia Pacific Neural Network Society (APNNS) and the International Neural Network Society (INNS). He has been a chair and a member of several technical committees of IEEE Computational Intelligence Society and Distinguished Lecturer of IEEE (2012-2014). He is Editor of Springer Handbook of Bio-Neuroinformatics, EIC of Springer Series of Bio-and Neuro-systems and co-EIC of the Springer journal Evolving Systems. He is Associate Editor of several journals, including Neural Networks, IEEE TrNN, Tr CDS, Information Sciences, Applied Soft Computing. Kasabov holds MSc and PhD from TU Sofia, Bulgaria. His main research interests are in the areas of neural networks, intelligent information systems, soft computing, bioinformatics, neuroinformatics. He has published more than 680 publications, highly cited internationally. He has extensive academic experience at various academic and research organisations in Europe and Asia, including: TU Sofia Bulgaria; University of Essex UK; University of Otago, NZ; Advisory Professor at Shanghai Jiao Tong University and CASIA China; Visiting Professor at ETH/University of Zurich and Robert Gordon University UK; Visiting Scholar at University of Dalian, China. Kasabov has received a number of awards, among them: Doctor Honoris Causafrom Obuda University, Budapest; INNS Ada Lovelace Meritorious Service Award; NN Best Paper Award for 2016; APNNA 'Outstanding Achievements Award'; INNS Gabor Award for 'Outstanding contributions to engineering applications of neural networks'; EU Marie Curie Fellowship; Bayer Science Innovation Award; APNNA Excellent Service Award; RSNZ Science and Technology Medal; 2015 AUT Medal; Honorary Member of the Bulgarian, the Greek and the Scottish Societies for Computer Science (https://academics.aut.ac.nz/nkasabov).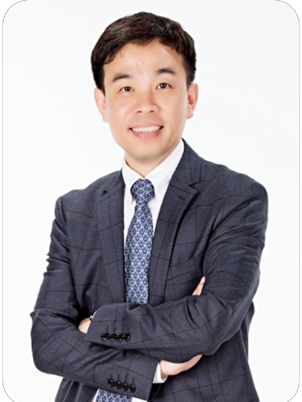 Keynote Speaker II
Prof. CHEUNG, Yiu-ming, Hong Kong Baptist University, Hong Kong, China (IEEE Fellow)
Yiu-ming Cheung is currently a Chair Professor (Artificial Intelligence) of the Department of Computer Science, Dean of Institute for Research and Continuing Education (IRACE), and Associate Director of Institute of Computational and Theoretical Studies in Hong Kong Baptist University (HKBU). He received PhD degree from Department of Computer Science and Engineering at The Chinese University of Hong Kong in 2000, and then joined the Department of Computer Science at HKBU in 2001. He is an IEEE Fellow, AAAS Fellow, IET Fellow, AAIA Fellow, and British Computer Society (BCS) Fellow. He is the awardee of RGC Senior Research Fellow with receiving a fellowship grant of HK$7.8 million over a period of 60 months. He was ranked the World's Top 1% Most-cited Scientists in the field of Artificial Intelligence and Image Processing by Stanford University in 2020, 2021, and 2022, respectively. He was elected as a Distinguished Lecturer of IEEE Computational Intelligence Society in 2020, and named a Chair Professor of Changjiang Scholars Program by the Ministry of Education of the People's Republic of China for the dedication and exceptional achievements in his academic career. Also, he is serving as the Editor-in-Chief of IEEE Transactions on Emerging Topics in Computational Intelligence.
His research interests include machine learning and visual computing, as well as their applications in data science, pattern recognition, multi-objective optimization, and information security. He has published over 250 articles in the high-quality conferences and journals, including TPAMI, TNNLS, TIFS, TIP, TMM, TKDE, TCYB, CVPR, IJCAI, AAAI, and so on. His four co-authored papers have been selected as ESI Highly Cited Papers (i.e. listed in Top 1% globally in the corresponding discipline). Moreover, he has been granted one Chinese patent and two US patents. Subsequently, the underlying technique of his eye-gaze tracking patent has been successfully applied to develop the first mobile app for fatigue driving detection. It turns out that, selected from 1000 new inventions and products of 700+ competition teams from 40 countries, he was awarded two most prestigious prizes: (1) the Gold Medal with Distinction (i.e. the highest grade in Gold Medals) and (2) Swiss Automobile Club Prize, in the 45th International Exhibition of Invention, Geneva, Switzerland, on March 29-April 2, 2017, in recognition of his innovative work. Also, he was the Gold Award Winner of Hong Kong Innovative Invention Award in the Seventh Hong Kong Innovative Technologies Achievement Award 2017. In addition, he won the Gold Medal with Congratulations of Jury (i.e. the highest grade in Gold Medals) and the Award of Excellence from Romania, respectively, at the 46th International Exhibition of Inventions of Geneva 2018 with his invention "Lip-password: Double Security System for Identity Authentication". He was the recipient of: (1) Best Research Award of Department of Computer Science at HKBU in 2011 and 2021, respectively, (2) Best in Theoretical Paper Award in WI-IAT'2020, (3) Best Paper Awards in SEAL'2017, ISICA'2017, ICNC-FSKD'2014, and IEEE IWDVT'2005, respectively, (4)  Best Student Paper Award in ISMIS'2018, (5) 2017 IETI Annual Scientific Award, and (6) 2017-2019 Albert Nelson Marquis Lifetime Achievement Award.
He was the Founding Chairman of IEEE (Hong Kong) Computational Intelligence Chapter and the Chair (2018-2022) of Technical Community on Intelligent Informatics (TCII) of IEEE Computer Society. He has served in various capacities (e.g., Organizing Committee Chair, Program Committee Chair, Program Committee Area Chair, and Financial Chair) at several top-tier international conferences, including IJCAI'2021, ICPR'2020, ICDM'2017 & 2018, WCCI'2016, WI-IAT'2012, ICDM'2006 & WI-IAT'2006, to name a few. He is an Associate Editor for several prestigious journals, including IEEE Transactions on Cybernetics, IEEE Transactions on Cognitive and Developmental Systems, IEEE Transactions on Neural Networks and Learning Systems (2014-2020), Pattern Recognition, Pattern Recognition Letters, Knowledge and Information Systems (KAIS), and Neurocomputing, as well as the Guest Editor in several international journals. Currently, he is an Engineering Panel member of Research Grants Council, Hong Kong, and a member of assessment panel of Enterprise Support Scheme (ESS) under the Innovation and Technology Fund (ITF). Also, he is a member of Fellow Evaluation Committee of IEEE Computer Society and IEEE Computational Intelligence Society, respectively.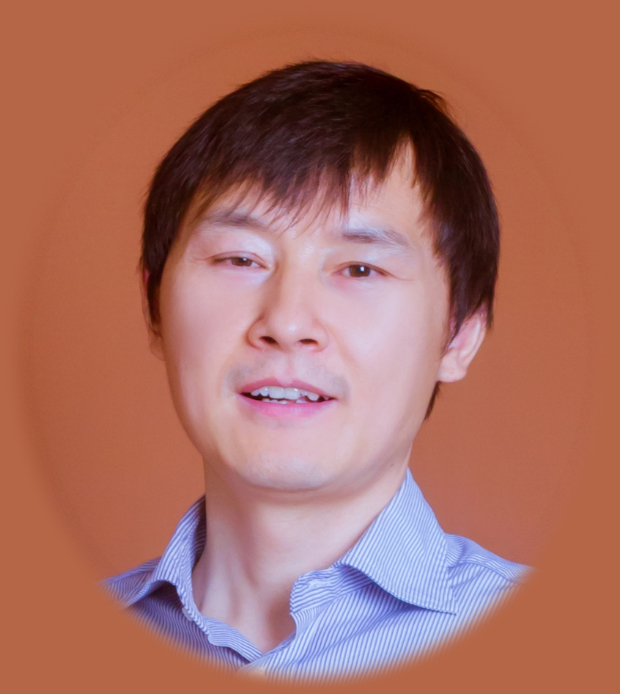 Keynote Speaker III
Prof. Xiongbiao Luo, Xiamen University, China
Dr. Xiongbiao Luo received the Ph.D. degree in information science from Nagoya University, Japan, in 2011. He was a Postdoctoral Fellow and an Assistant Professor with Nagoya University, a Postdoctoral Fellow with the University ofWestern Ontario, Canada, and a Senior Researcher with the French National Institute of Health and Medical Research, France. He is currently a Full Professor with the Department of Computer Science and Technology, National Institute for Data Science in Health and Medicine, and the Director of the XMU Center for Surgery and Engineering, Xiamen University. He has edited seven books and published more than 150 peer-reviewed articles. His current research interests include artificial intelligence in healthcare, surgical vision, autonomous navigation and robotic, and computational photography. He has been a Program Member (since 2019 and from 2017 to 2021) of the International Congress and Exhibition on Computer Assisted Radiology and Surgery and the International Conference on Medical Image Computing and Computer Assisted Intervention. He is an Associate Editor of IEEE TRANSACTIONS ON MEDICAL ROBOTICS AND BIONICS, IEEE ROBOTICS AND AUTOMATION LETTERS, IEEE International Conference on Robotics and Automation, IEEE/RSJ International Conference on Intelligent Robots and Systems, and Senior Member of IEEE.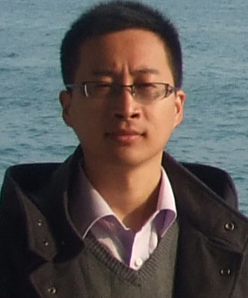 Keynote Speaker IV
Prof. Zhao Zhang, Hefei University of Technology, China
Dr. Zhao Zhang is a Full Professor at the School of Computer and Information, Hefei University of Technology, Hefei, China. I received the PhD degree from the Department of Electronic Engineering (EE) at City University of Hong Kong, supervised by Prof. Tommy W.S. Chow (IEEE Fellow), in 2013. During my PhD study, I have visited the National University of Singapore, working with Prof. Shuicheng Yan (ACM/IEEE/AAAI/IAPR Fellow, Academician of Singapore National Academy of Engineering), from Feb to May 2012. I also visited the National Laboratory of Pattern Recognition (NLPR) at Chinese Academy of Sciences, working with Prof. Cheng-Lin Liu (IEEE/IAPR Fellow, Director of NLPR), from Sep to Dec 2012.
My research interests include Machine Learning, Pattern Recognition, Computer Vision and Image Processing. I have authored/co-authored over 100 technical papers published at prestigious journals and conferences, including 41 IJCV or IEEE/ACM Transactions regular papers (e.g., IEEE TIP, IEEE TKDE, IEEE TNNLS, IEEE TCYB, IEEE TSP, IEEE TCSVT, IEEE TMM and ACM TOMM) and 36 Top conference papers (e.g., CVPR, NeurIPS, ACM MM, AAAI, IJCAI and ICDM), with Google Scholar citations over 3,900 times and H-index 39. I am serving/served as an Associate Editor (AE) of IEEE Transactions on Image Processing (IEEE TIP), Pattern Recognition (PR) and Neural Networks (NN); also served as a Managing Guest Editor (MGE) for Journal of Visual Communication and Image Representation (JVCI), Image and Vision Computing (IVC). Besides, I am serving/served as a SPC member/Area Chair for ACM MM, AAAI, IJCAI, SDM and BMVC, a Program Co-Chair for CCVPR 2022, NCAA 2020 and DSDE 2023~2021, a General Co-Chair for ASIP 2023, NCAA 2022~2021, and a Workshop Chair for ADMA 2020. I am a CCF Distinguished Member, and an IEEE Senior Member.